December 2009 Archives


Dec 30, 2009

|

Filed under Wordpress

|

5 Comments

I've just released the free WordPress theme: Halftone. It's a clean, blue and grey theme with halftone patterns, designed for over-sized logos. Read on for preview and download links!
Continue reading »
Dec 27, 2009

|

Filed under Showcase

|

0 Comments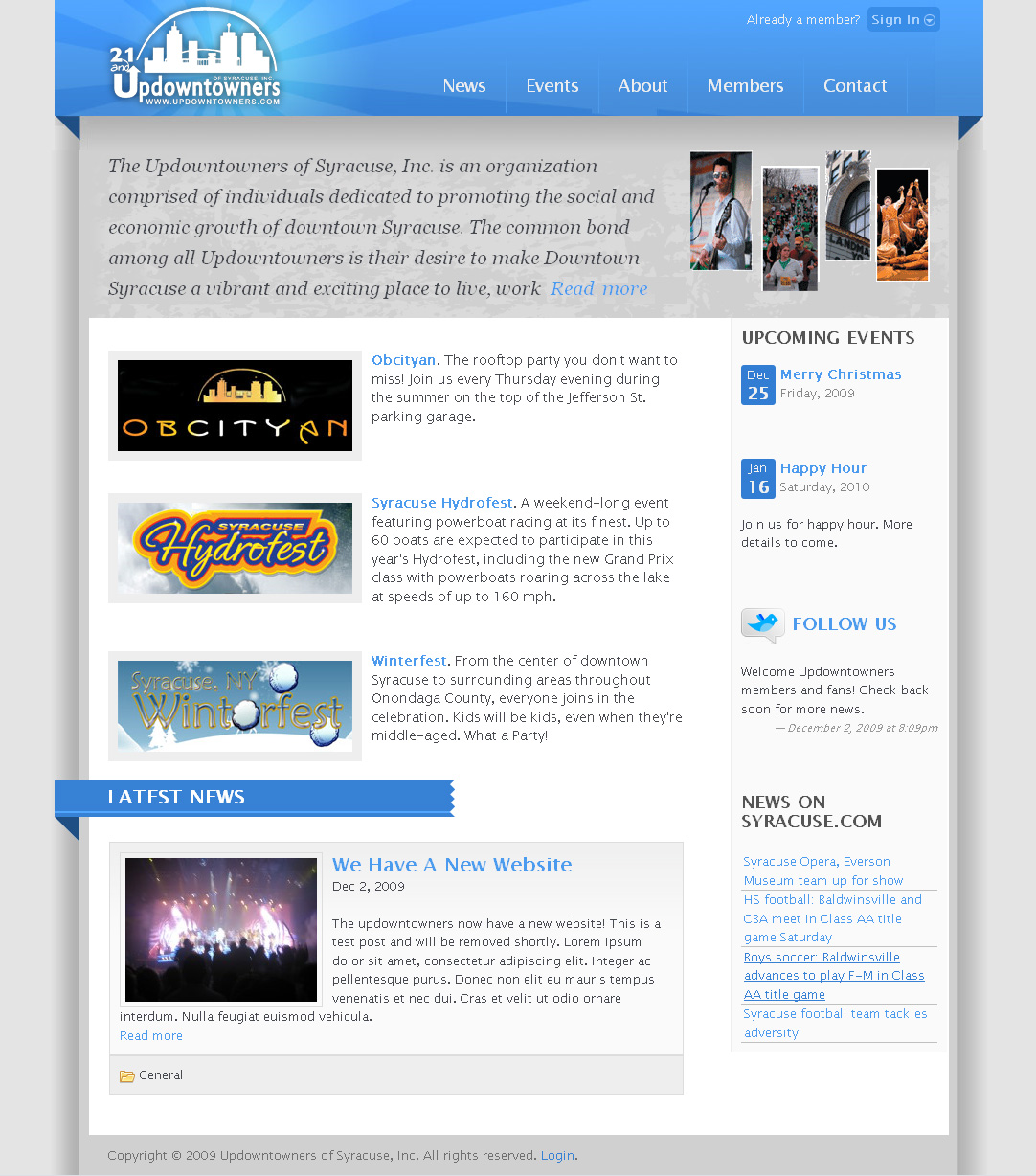 We created a vibrant and exciting website through which the Updowntowners can promote themselves and their events. The news, events and many of the site pages are all driven by a CMS, making it simple for any member to login an update the site.
Continue reading »
Dec 27, 2009

|

Filed under Wordpress

|

1 Comments

Content management systems are becoming more popular as well as more important. If your site is not powered by one you're wasting time and resources. In this post I take a look at my transition from a custom content management system to the possibility of using one of the many excellent, free and open source content management systems available today.
Continue reading »
Dec 20, 2009

|

Filed under SiteManagr

|

9 Comments

SiteManagr is a simple, open source content management system built on the CodeIgniter PHP framework. I've just released version 0.31 (beta).
Continue reading »

TeuxDeux
TeuxDeux is a simple, designy, browser-based to-do app.
Dec 6, 2009

|

Filed under Featured

|

0 Comments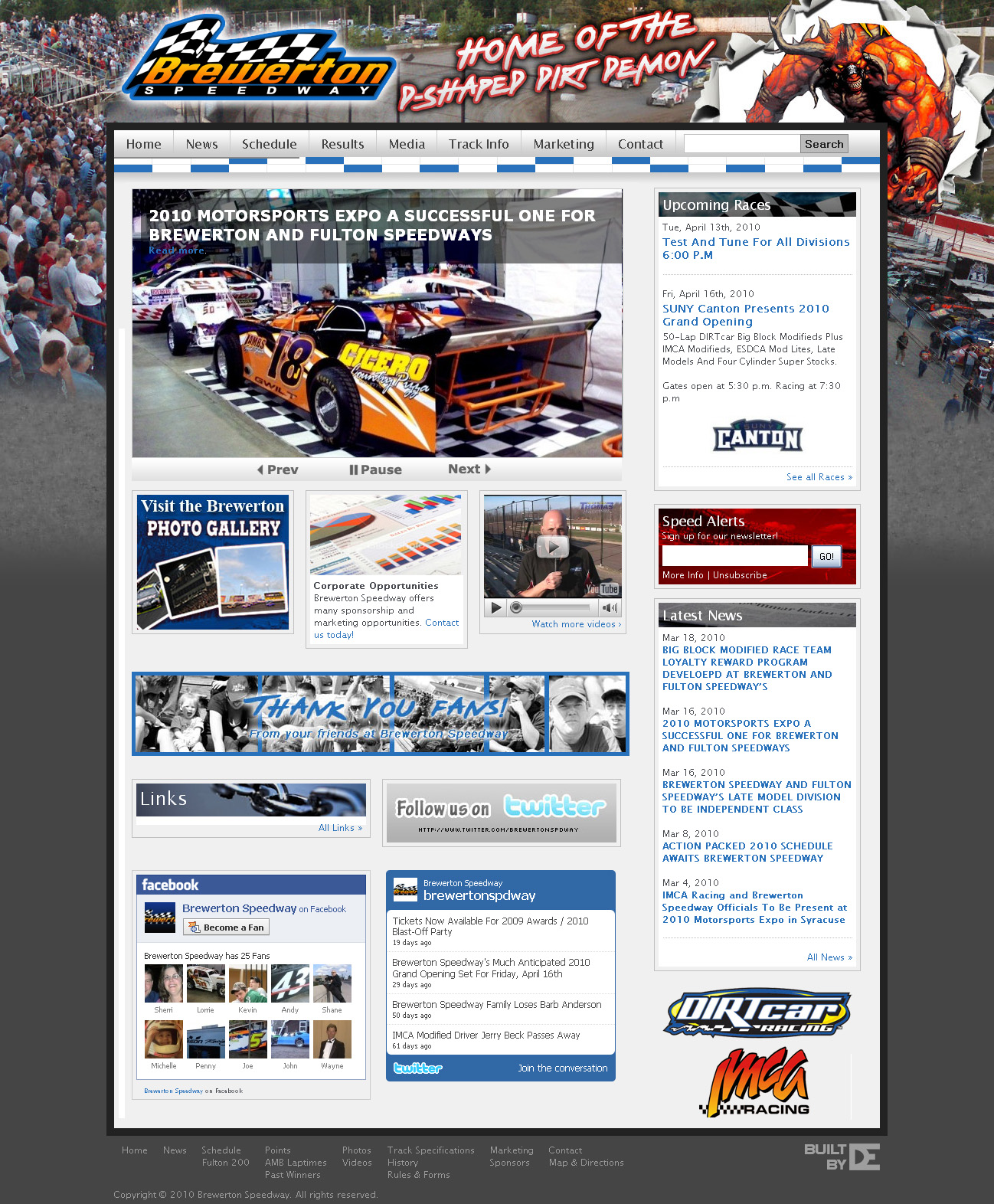 The Brewerton Speedway is a 1/3 mile moderately banked oval race track in Brewerton, NY. Following in the footsteps of the Fulton Speedway, we completely redesigned and implemented a CMS.
Continue reading »


Subscribe via RSS
CATEGORIES
Blog
Hardware
Software
Design
PHP
Links
SiteManagr
Wordpress
ARCHIVES
September 2010
August 2010
May 2010
April 2010
March 2010
February 2010
January 2010
December 2009
November 2009
October 2009
September 2009
August 2009
July 2009
April 2009
March 2009
November 2008
October 2008
September 2008
July 2008
June 2008
May 2008
April 2008
January 2008
July 2007
February 2007
September 2006

Subscribe via RSS
Tags
applications
apps
cakephp
cms
codeigniter
coding
comparison
CSS
Design
development
dropbox
firefox
free
freebie
gmail
icons
ideas
javascript
learning
logo
Logo design
markdown
mysql
php
png
Print design
Redesign
set
Site design
software
text editor
theme
typography
Website design
wordpress
XHTML
FROM THE PORTFOLIO